Electronic kit catalog Heathkit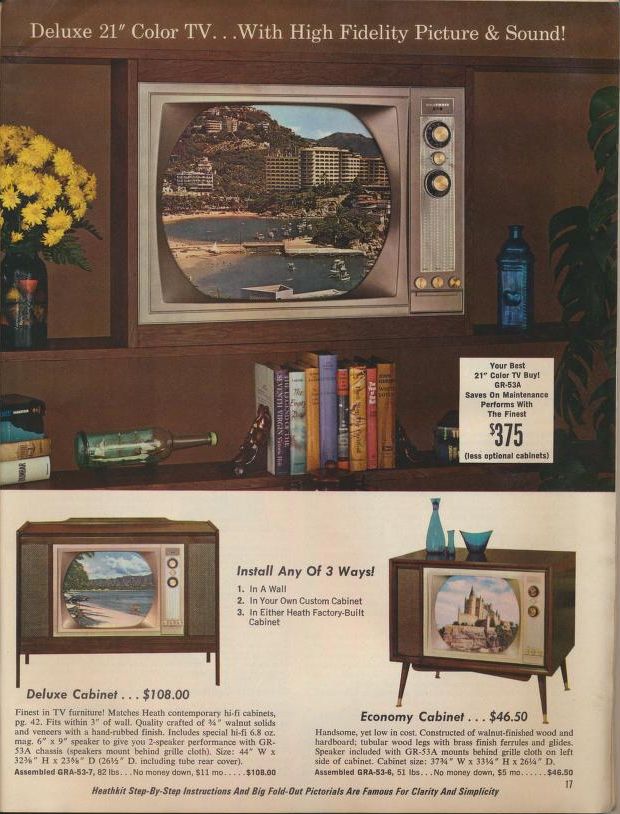 All Heathkit parts come to you in simple paper bags and cartons surrounded by sturdy protective containers. No elaborate, expensive packaging to add to the cost. Yet, when you receive your kit, it's as safe and sound as it was when it left the factory. To you this represents another saving, since the difference in cost is passed on to you in lower prices.
When Edward Bayard Heath founded the Heath Aeroplane Company during the early 1900's, little did he realize what would eventually evolve from his small "airplane trading post" as it was commonly called. Before he died, Mr. Heath was able to see the fruition of his early dreams. In 1926, he produced an airplane in kit form-the famous Heath "Parasol." For years this light aircraft was a favorite in the flying fraternity.
The key to the kit-builder's, and consequently Mr. Anthony's, success was the instruction manual. Its contents still guide the Heath Company today. It contains simple, non-technical instructions and large "exploded" diagrams that take the builder through each and every step . show him exactly what to do and how to do it. Proof that every Heathkit is designed to be
"beginner-built" can be found in the cards and letters Heath receives daily from people of all ages and from all walks of life expressing their delight and satisfaction.