Hobby and Do-It-Yourself Projects, DIY Electronics, Gadgets News. Hobby DIY Garage – Electronic Projects
Amps-n-Volts html Newsletter which later became Amps Volts eMag on WordPress. It is now Hobby DIY Garage. Strictly Hobby, Gadgets and Craft with greater weight for electronics hobby.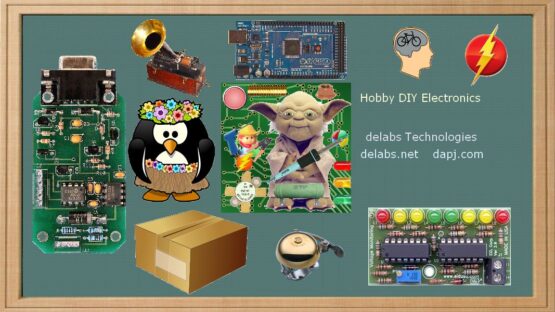 delabs Circuits and Product Design – delabs Circuits.
About Olden Circuits
Some Vintage Electronics Schematic Diagrams are also available, these circuits are from Semiconductor Application Books and other product catalogs. These are presented for Educational Purpose only, these books are obsolete and not available for students either in electronic or published forms. These Circuits are to be used for Learning Electronics and its application. This is provided for Students as Reference Material. For any Clarification or Communication, please Contact me.
Circuits FAQ has the EE questions and answers, If you want a project designed by delabs you can visit the Design Service page, which is a paid service.
Electronic Circuits and Schematic Diagrams contain the designs with some notes.
dapj Tech Blogs
These are Tech Blogs listing products and services of various firms in relation to Electronics Product Design and Development. You will also find here some of delabs product and circuit designs. Some of the design, manufacturing experience and learning notes of delabs too are being recorded.
dapj Tech blogs – Electrical/Electronics Educational and hobby/diy electronics.
You can learn about practical electronics from my blogs here Schematics of delabs and Solderman's Basic Electronics.
These are the main circuit sections, these have circuits in PDF format with Source design files and PCB layouts for some. If you want only Schematic Images with brief description, remain on this blog.
Advertising in delabs is Synergy.