Bug Labs – Modular Stackable Embedded Computer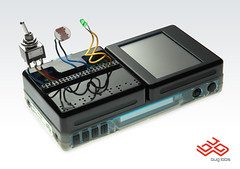 Bug Labs – Modular Stackable Embedded Computer
BUGbase is a fully programmable computer, with a CPU, RAM, rechargeable lithium-ion battery, USB, Ethernet, micro-SD and serial interfaces, and a small LCD with button controls.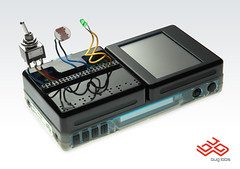 BUGbee is a low-power radio module based on the 802.15.4 protocol, perfect for creating a personal area network (PAN) for machine-to-machine (M2M), home automation and intelligent grid applications.
BUGvonHippel is a breakout module to which you can connect sensors, wires, and USB devices. This module is named after Dr. Eric von Hippel of MIT who wrote the book Democratizing Innovation.