High Voltage Experimenters Handbook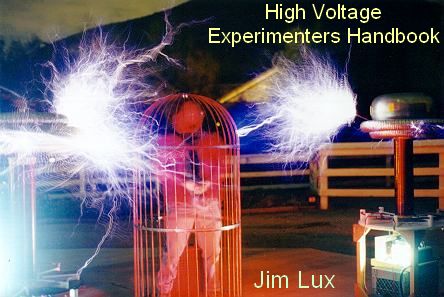 "This page serves as a repository for all the bits and pieces I am collecting towards creating a modern version of the classic 1954 work by Craggs and Meek: High Voltage Laboratory Technique." – Jim
High Voltage Experimenter's Handbook
delabs Notes –
First note a important point, HV is dangerous and the behavior of HV is shockingly unpredictable.
Jim shown caged by Faraday but protected by the law of Gauss. Two medium sized Tesla coils from Brian Basura and Ross Overton were used .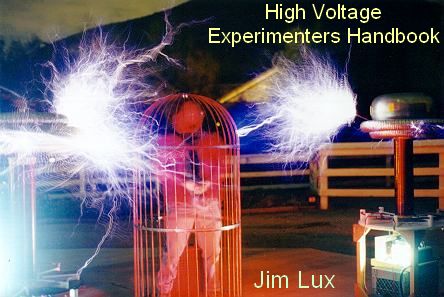 Humidity, clothing, footwear, gloves and furniture all add to the safety factors. Not to mention the special insulators and probes in plastic and ceramic that guards your body from a fatal mishap.
First you should be very capable in using normal electrical equipment with proper prior training. Then you should have experience in Mains power and energy systems. Lastly you should be above 20 Yrs of age and Learn HV theory and Practice under a Very experienced professional in that Specialization. Jim Lux has created some valuable pages on HV.
High Voltage Experimenter's Handbook
There is no harm whatsoever now in studying and mastering the theory and also teaching others about the energy that is in high voltage. HV in HF is even more funny.
More EE Stuff at Jim Lux's Web site
All that can be invented is already invented by nature. Man can only uncover a few facts and write about it. Start with this handbook. Life is precious, take care.