This is a very useful computer interfacing resource for instrumentation. PC Parallel Port, Use of a PC Printer Port for Control and Data Acquisition, Serial Control and Measurement. Many Microchip PIC Type projects.
Peter H. Anderson – Embedded Processor Control
This is a combination of LCD PIC, an assembled printed circuit board from ModernDevice.com, a 20X4 LCD with Blue / White backlight and interfacing connector. – The Arduino Processor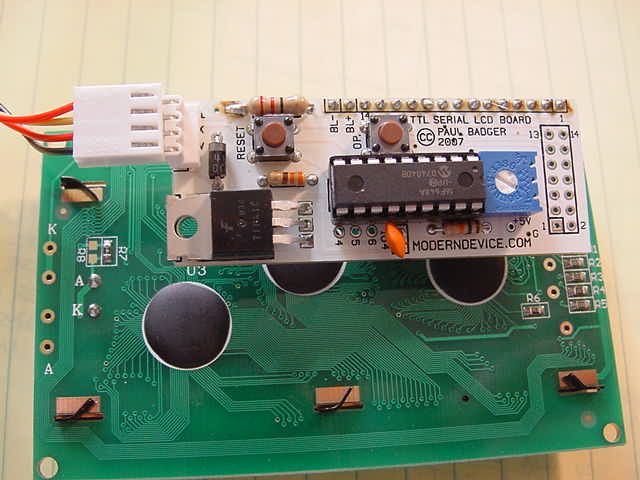 Assembled Serial LCD with Blue LCD
Also – 68HC11 Assembly Language ProgrammingParallel Port Interfacing with 2, 3 and 4 Wire Serial Devices.  BasicX, BASIC Stamp.