Educypedia – The educational encyclopedia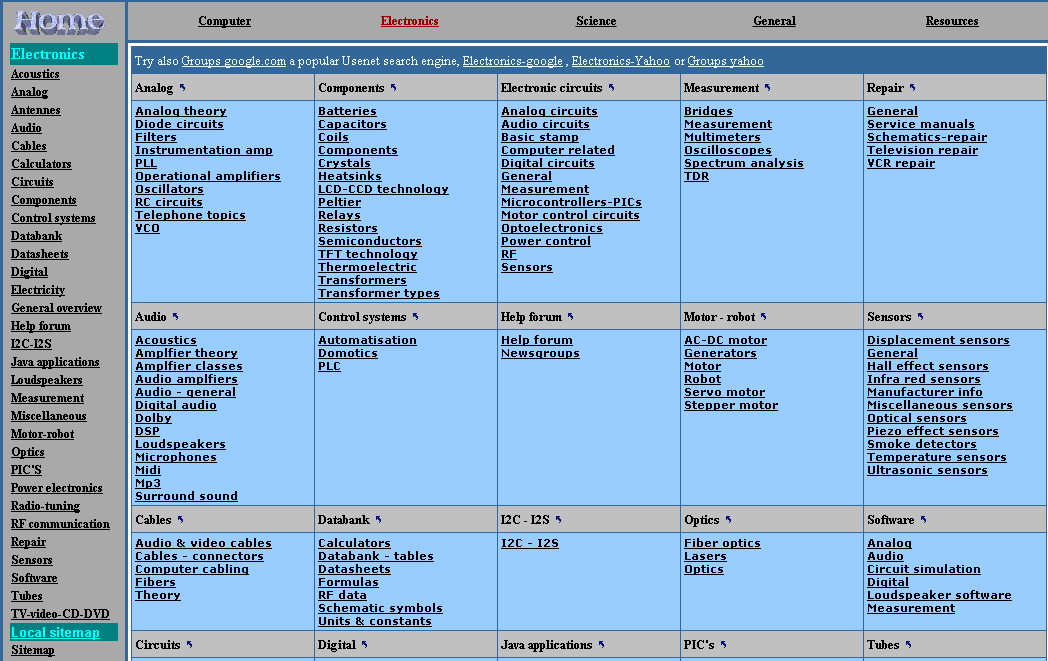 Educypedia is an information resource about scientific and educational material: electronics, science, engineering, encyclopedia and information technology.
De Beer Gino an Engineer of Belgium had made a Resource called Educypedia …"A free online encyclopedia, stands for educational encyclopedia. The goal is providing people a gateway the best electronic sources (technical and scientific matter) on the internet."
This Resource was most popular in the late Nineties to early 2000 times. Then he hosted it in a domain educypedia.be. Around 2009 the links to the valuable pages are broken.