Homebrew Computer – MyCPU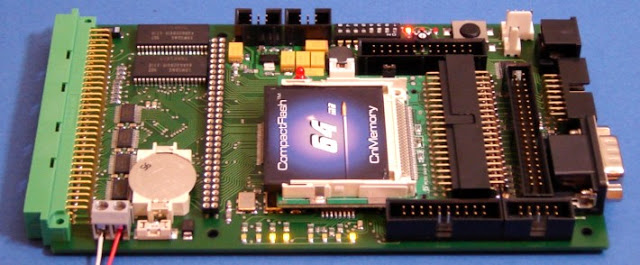 Look no CPU! – Built with MyCPU which is made of discrete logic gates as the Bricks. Homebrew Computer for Education and Experimenting. Dennis Kuschel is  the developer of MyCPU.
The MyCPU is a "Central Processing Unit" that is completely built with discrete logic gates. Over the years the project has grown, and now the MyCPU is the brain of a real Personal Computer. The computer has the following capabilities and features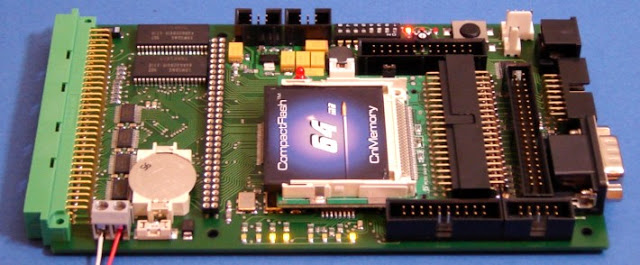 This can also be roasted on a single FPGA Board.
The "MyCPU v2.3" is ideal for education, and is a nice project for enthusiastic hobbyists. The system uses COM1 for terminal communication and COM2 for file service. The personal computer acts as file server. There are several applications you can use on the MyCPU.

Contiki on MyCPU
Contiki provides a window operating system for MyCPU. Several programs can run in parallel, and every program has its own window. Contiki does not replace the MyCPU Operating System, in fact it is a powerful application program that provides some really nice widgets for MyCPU.
Contiki can be controlled by a computer mouse. The red dot in the picture is the mouse cursor. The mouse hovers over the yellow highlighted link, the link target is shown in the status line at the bottom.