RCA – Radio Corporation of America – History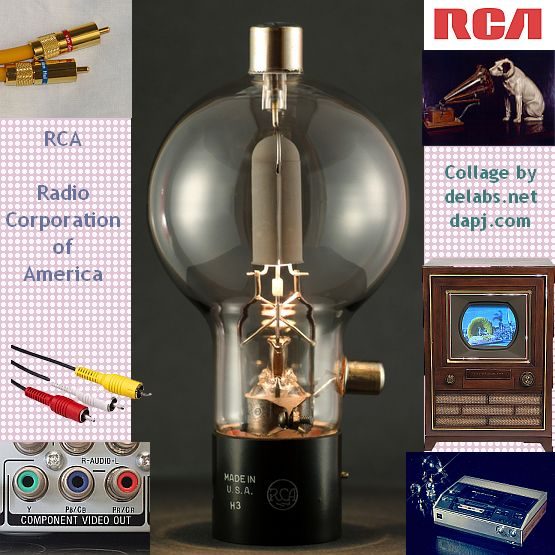 The Professor, Talking Machine, Wireless Becomes Radio, Color Television, Nipper and Chipper and More RCA History at….
RCA – Radio Corporation of America – Wayback Machine snapshot of RCA History.
Guglielmo Marconi, an Italian electrical engineer, transmitted the first wireless signal in 1895. By the turn of the century he had formed telegraph companies in England and opened the first wireless office in New York City. In 1901, Marconi telegraphed the letter "S" across the Atlantic Ocean. The U.S. Navy was so impressed that it replaced a flock of carrier pigeons with the "wireless" for ship-to-shore communications.
Two years after inventing the phonograph, Edison brought the world the incandescent light bulb. Thirteen years later, his start-up electric company would merge with the Thomson-Houston Electric Company and be renamed General Electric.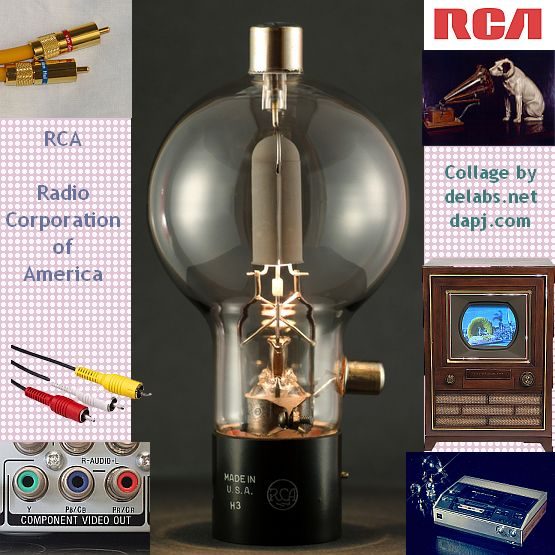 In 1929, RCA purchased the Victor Talking Machine Company, then the world's largest manufacturer of phonographs (including the famous "Victrola") and phonograph records. This included a majority ownership of the Victor Company of Japan, or JVC. The new subsidiary then became RCA-Victor. With Victor, RCA acquired New World rights to the Nipper trademark. This Trademark is also the trademark for the British music & entertainment company HMV who now display nipper in silhouette.
In the early 1920s, David Sarnoff publicly speculated on the possibility of "every farmhouse equipped not only with a sound-receiving device but with a screen that would mirror the sights of life." The idea of television was not new, and mechanical systems had demonstrated crude pictures. But it was Sarnoff's historic meeting with engineer Vladimir Zworykin that set the stage for RCA's success at electronic television transmission and reception.